– Jeg fikk jobben gjennom min mors fetter, Tom Wood, som har jobbet på storfilmer som Mad Max: Fury Road, sier den australske fotografen Poppy Hunter, som har gjort «prop stills» for Petter Kanin. Bergensmagasinet tok en prat med henne i fjor, da hun besøkte familien i Bergen.
FOR ENGLISH-SPEAKING READERS: Please scroll down to the bottom of the article
Den nye live action/animasjonsfilmen Petter Kanin (originaltittel: Peter Rabbit) hadde premiere på Bergen kino på fredag, og er basert på den populære figuren fra Beatrix Potters barnebokunivers.
– Jeg er svært fornøyd med navnet mitt. Veldig få glemmer det etter å ha hørt det.
– Min jobb var å ta bilder fra alle tenkelige vinkler av alle rekvisittene, settene og skuespillerne, Rose Byrne, Domhnall Gleeson og Sam Neill, som samhandlet med de animerte karakterene, forklarer Poppy Hunter.
– Jeg tok tusenvis av bilder, som så ble sendt til animatørene ved Animal Logic.
STUKKET AV HØYGAFFEL
Hun tok både polariserte og ikke-polariserte bilder; de første fordi de fjerner det meste av det reflekterende lyset, slik at all teksturen kommer frem, de siste fordi de får frem objektets tredimensjonale form. For å fotografere rekvisittene, brukte hun et dreiebord med markører på kantene. Mange av rekvisittene var vanskelige å holde på plass, så hun måtte bruke all sin kreativitet for å få det til.
– Da jeg skulle balansere en høygaffel, falt den ned og stakk meg på skinneleggen. Til tross for den fysiske smerten ved det, så var min frustrasjon enda større da jeg skulle fotografere en stor bunt med selleri. La oss bare si at jeg ikke er noen fan av selleri lenger, forteller hun.
– Jeg tok også bilder av en del rotgrønnsaker. Da brukte jeg grillspyd for å holde dem på plass. Ellers måtte jeg jobbe raskt med en del av planterekvisittene, siden de kunne visne fort. Jeg husker at jeg plukket friske jordbærblader, satte dem opp på den roterende platen, snudde meg for å svare på en hastemail, og snudde meg tilbake – da hadde de mistet hele friskheten.
Da var det enklere å fotografere skuespillerne.
– Også de ble plassert på dreiebordet, men det var ikke nødvendig å «skyte» dem fra både høye og lave vinkler. Det eneste de måtte gjøre, var å skifte armposisjoner. Men jeg fotograferte dem i 360 grader, både i helfigur, og nærbilder av torso og hode.
– Det lyder som en prestisjefull jobb. Hvordan fikk du den?
– Som med mye annet, handler det om hvem du kjenner. Min mors fetter er Tom Wood, som blant annet var «visual effects supervisor» på Mad Max: Fury Road. Han liker bildene mine, og var trygg på at jeg ville klare det, så han anbefalte meg.
– Har det vært lærerikt?
– Åja. Som fotograf er jeg selvlært, så det var mange tekniske ting når det gjelder kamerabruk som jeg enten ikke visste eller ikke brukte før jeg fikk denne jobben. Jeg burde kanskje ikke si det, men før brukte jeg ofte automatiske innstillinger, selvfølgelig avhengig av hva jeg tok bilder av. Etter denne jobben har jeg kun «skutt» med manuelle innstillinger. Jeg forstår bedre hvordan disse fungerer nå, og er blitt tryggere i bruken av dem.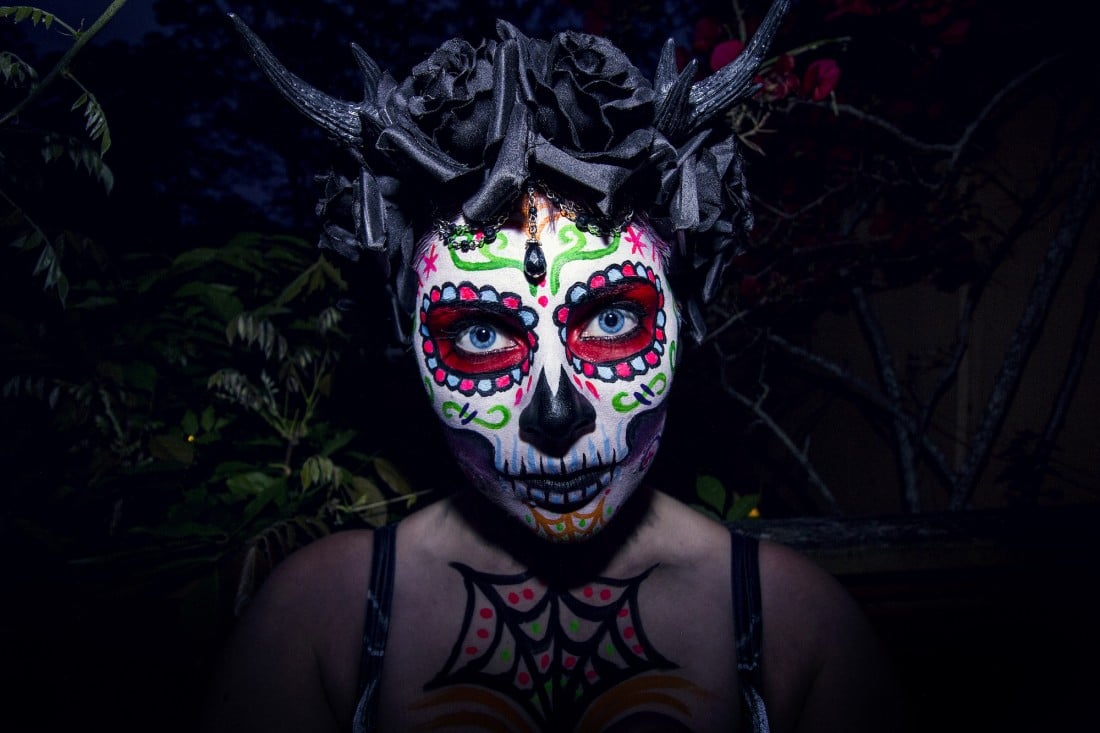 – Har bildene dine endret seg etter denne jobben?
– Vel, du kan si det slik at jeg ble tvunget til å tenke kreativt. Bildene var ikke på noen måte kreative eller kunstneriske, men jeg måtte bruke mye fantasi for å finne ut hvordan jeg skulle ta dem.
Som nevnt innledningsvis, har Poppy familie i Bergen, som hun besøkte i fjor. Hennes oldemor het Aagot Borge, og var tanten til Gro Borge Meyer, som bor på Åstveit. Aagot handlet med mote for Sundt, som den gangen var et fornemt varehus med egen «thesalong». Under en reise til Paris ble hun kjent med, og senere gift med, Derick Underwood, som var prest i Warlingham syd for London. Poppy er datter av Aagots barnebarn Joanna, er født i England, og oppvokst i Australia.
OPPKALT ETTER EN KATT
– Foreldrene mine flyttet til Sydney da jeg var seks år, forteller hun.
– De første 16 årene lengtet jeg tilbake til England, men jeg elsker Australia nå; landet føles definitivt som mitt andre hjem, sier 23-åringen.
Hun har vært interessert i foto så lenge hun kan huske, og fikk sitt første enkle Canon kompaktkamera i bursdagsgave da hun var 14 år.
– Jeg hadde det med meg alle steder. Dagen jeg fikk det, tok jeg det med ut i hagen, og tok nærbilder av en vanndråpe på et løv, der refleksene i dråpen fanget opp flere løv. Jeg var så stolt av det bildet, og det samme var min far, som fortsatt er min største fan. Han kjøpte senere et digitalt speilreflekskamera, som jeg fikk lov å bruke.
– Jeg er enig med din mors fetter; du tar gode bilder, sier jeg, etter at hun har vist meg et lite utvalg på mobilen.
Det er tydelig at hun har noen favorittemner, som kroppsmaling, tomme gater og rene landskapsbilder, ofte med en, hva skal jeg si, poetisk kvalitet. Jeg ber henne derfor om å si litt om hva som inspirerer henne; hvor hun får ideene fra.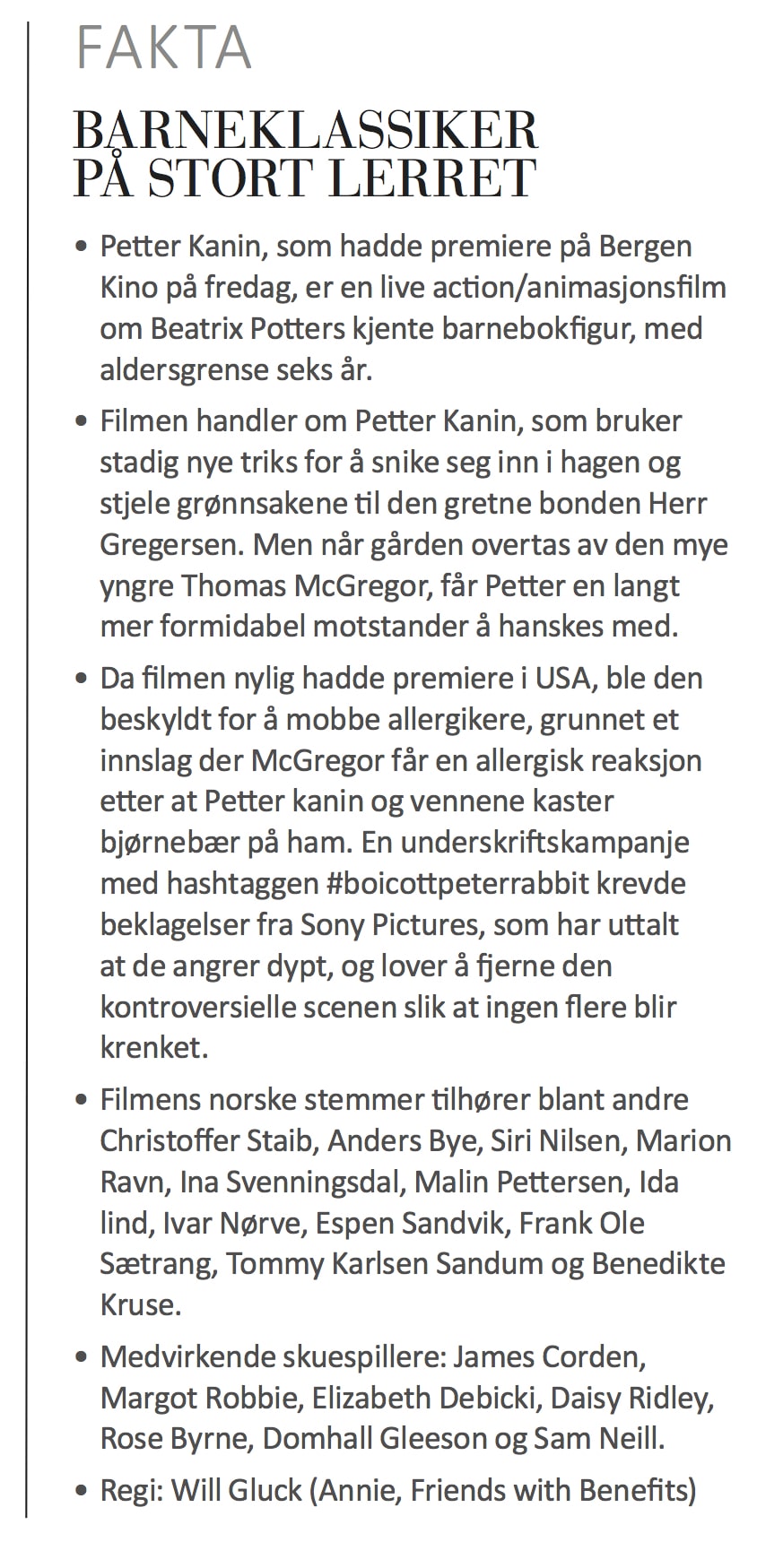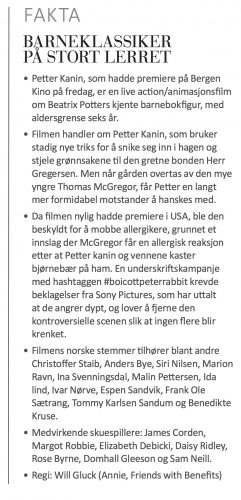 – Det kan være veldig mye forskjellig. Jeg ser mye på bilder andre har tatt, innenfor de fleste områder. Alle ser ting på sin måte, og det er inspirerende å se ting gjennom andres øyne. På den andre siden ligger det en egen belønning i det å fange det jeg ser, og presentere det for andre.
Hun forklarer at kroppsmaling-bildene hennes er inspirert av ting hun har sett i motemagasiner og på nett, og at de gir rom for å leke med flere elementer, som mote, sminke, lyssetting, farger, linjer og tekstur. En helt annen sjanger hun er opptatt av, er minimalistisk gatefotografering («minimal street photography»).
– Dette begynte med at jeg tok bilder av ting de fleste bare går rett forbi, uten å se skjønnheten i dem. Det kan være maling som skaller av, eller at sollyset skaper en perfekt diagonal linje på en vegg, forteller hun.
– Sjangeren er blitt mer populær i senere tid, noe jeg ikke klager over, siden jeg synes den får frem mye vakkert. Stillheten i disse bildene kan fremkalle mange forskjellige følelser. Enkelt er sterkt.
– Du har også et sterkt navn. Hvordan kom du på det? spør jeg, som en assosiasjon.
– Hehe. Jeg heter faktisk Poppy Hunter. Min mor hadde bestemt at jeg skulle hete Poppy lenge før jeg ble født. Hun kalte meg opp etter katten til en venn. Hunter er min fars etternavn. Men ja, jeg er svært fornøyd med navnet mitt. Veldig få glemmer det etter å ha hørt det.
Poppy Hunters bilder
Flytt musepekeren over bildene for å se billedtekst
Q & A-INTERVIEW WITH POPPY HUNTER (IN ENGLISH)
– You live in Australia, but were born in England?
– Yes. I moved to Australia in 2000 when I was almost 6, and grew up in the suburbs of Sydney. I was somewhat home-sick though for about 16 years (I know, a long time), however I really love Australia now, and it definitely feels like another home to me.
– How did your interest in photography begin?
– I've been interested in photography since I was really young and I got my first camera (a little Canon point-and-shoot) for my 14th birthday. I took it everywhere! I remember taking my camera out into the garden the first day I got it and snapping a close up of a rain droplet on a leaf and the reflection captured more leaves, I was so proud of it, and so was my dad (who's definitely my biggest supporter). We got a DSLR for the family a few years later which I commandeered. I took a lot of nature, street and travel photography, but started to gain interest in portraiture a little while later, however I was too shy to ask people to model for me, so for a couple of years I practiced self portraiture, then eventually started shooting friends. I often get told by people that I have «a great eye».
– Did you dream about becoming a professional photographer?
– My dreams have always been changing because I love so many things. I've wanted to be a photographer for National Geographic, a fashion photographer, fashion designer, a tattoo artist, an artisan, an alternative model, set designer, costume designer, makeup artist, and many more things. I want to build up many skills. I expect I'll work a lot of different jobs in my life. I'm sure photography will always be very prominent, though. I've recently completed a short makeup course in London, and particularly enjoyed the special effects section of it. I would love to bring those skills into the film industry. I've been painting my face for themed events for a few years now and I love it. I got a lot of positive feedback from these events as well as makeup job requests, which motivated me to take those skills further.
– What have you done in your career this far?
– In terms of work I've done head-shots, formal photos and some promotional work, but the biggest job I've done was early last year. I worked on the set of Peter Rabbit as a texture photographer. Being a self-taught photographer this job definitely threw me in the deep end, but I learnt a LOT. I took thousands of photos, gathering the textures from all angles of props, sets, and the actors (Rose Byrne, Domhnall Gleeson and Sam Neill). These images go to the animators at Animal Logic to help them create realistic looking animation.
– What exactly was your job at the set for Peter Rabbit?
– My job involved taking photos of every angle of all the props, set, and actors that interacted with the animated characters. I shot polarised and non-polarised images. The polarised images remove all or most of the reflective light, this allows all the texture to be seen. The non-polarised images show the 3D shape of the object. I had a Lazy Susan with markers on edges which I used for most of the props. A lot of props were quite simple to shoot, however for some I had to get really creative in how I shot them. Skewers, tape, blue-tac, fishing wire, C-stands, apple boxes, and other random bits and bobs I could find in my make-shift studio were used to hold and balance items.
– I heard you had a small accident at one of the photo-shoots?
– Yes. It happened while I was trying to balance a large pitchfork. It slipped and stabbed me in my shin. Despite the physical pain from that, the frustration from trying to shoot a large bunch of celery was worse. Let's just say I'm not a fan of celery any more! I shot a lot of root vegetables which I often used skewers to stand. I had to be fairly quick with some props because the leaves on some things wilted so quickly. I remember picking these beautiful fresh leaves off a strawberry plant to shoot, and I set them up on the turn table, answered an urgent email, turned back around, and the leaves had completely drooped and I had to pick new ones. Shooting the actors was a bit different. They still stood on the Lazy Susan, but instead of shooting high and low angles, they just had to change their arm position – down, middle, and high. And I shot 360' full body, torso, and head shots.
– How did you get the Peter Rabbit-job?
– It's all about who you know. My mum's cousin Tom Wood (who's worked on big films like Mad Max: Fury Road as a visual effects supervisor) was confident in my work, and recommended me for the job.
– I guess you learned a lot from this experience?
– Yes, particularly because I'm a self taught photographer. There were technical things in using a camera I didn't know or just didn't use before working this job. I actually used to shoot automatic quite often, depending on what I was shooting of course, hearing this might make some people cringe. Since working on the film though I only shoot with manual settings, I understand it and am much more confident in using them now. I think the job also pushed me to think creatively, the type of photography I was required to do wasn't creative or artsy in any way but figuring out how to shoot certain things had me thinking outside the box.
– What inspires you in your work?
– I am inspired by many things. With body paint I am often inspired by avant garde photos in fashion magazines and online. There's often so much going on; fashion, makeup, lighting, colours, line and textures. Then in a very different genre, minimal/street photography. This for me started as taking photos of things I feel most people probably walk past or simply don't see the beauty in. Like flaking paint or where the sun is creating the perfect diagonal line on a wall. Minimal photography seems to be showing up a lot more at the moment, which I'm not complaining about, I think it's beautiful. The stillness can evoke so many different emotions, simple is strong. I also look at a lot of photography, all areas of it. Everyone sees things slightly differently, so it's inspiring seeing through other people's eyes, and rewarding to be able to capture and present to others what I see.
– Is there a story connected to your names (Poppy and Hunter)?
– No, not intentionally. My mother was certain my name would be Poppy a long time before I was born. She named me after her friend's cat. Hunter is my dad's surname. I'm very happy with my name; very few people forget my name.